komorebi


branding, identity



The objective was to create a mock exhibition system for an artist of your choosing. Include a prototyped application, mock mailing envelopes, save the date, badges, invitations, merchandise, and other core pieces that not only effectively promotes that artist, but also reflects the aesthetics and principles of the artist you choose.

A near term-long project for one of the final classes for my degree in graphic design at UHM, this branding/system exercise focuses on Mariko Mori, who is a Japanese artist that works in multimedia. Her works focus primarily on spirituality, technology, and unity. Her visuality is largely modified acrylics engineered to have a particular roundedness and lightness that gives off beautiful iridescent gradients that play with surrounding light. Her most notable works include

Ring: One With Nature

, and

Wave UFO

, and

Dream Temple

.

This mock exhibition/promotional campaign exercise both technical and semantic skills. How does one create a form that is both inspired by the artist whilst maintaining both visual consistency and variation across a wide breadth of materials that the designs will be printed on?

My response to her work was to reflect the visuality of iridescence and roundedness in both the form and color palette. Pinks, greens, and blues juxtaposed with the circle as the foundational shape were crucial in every piece.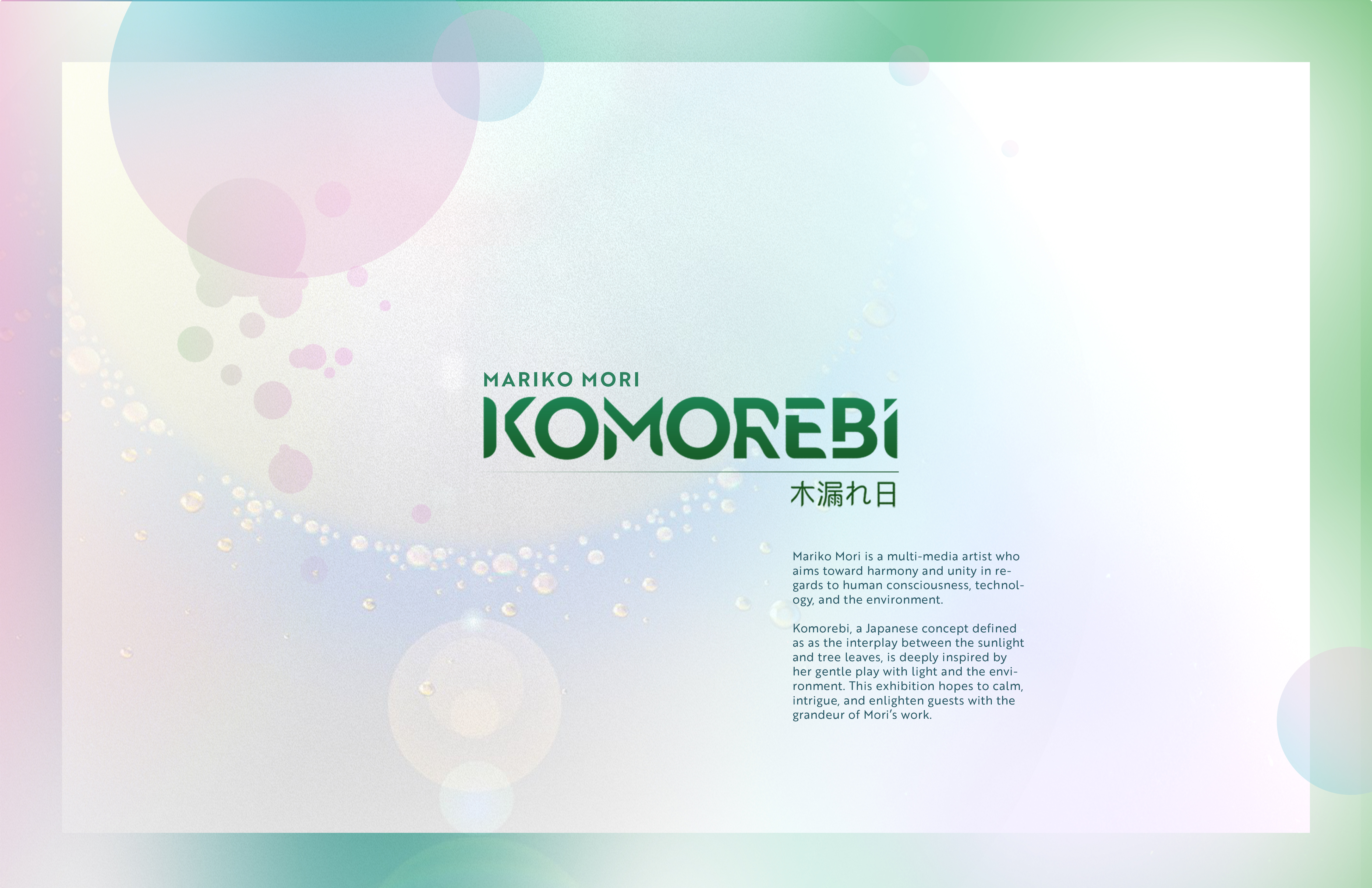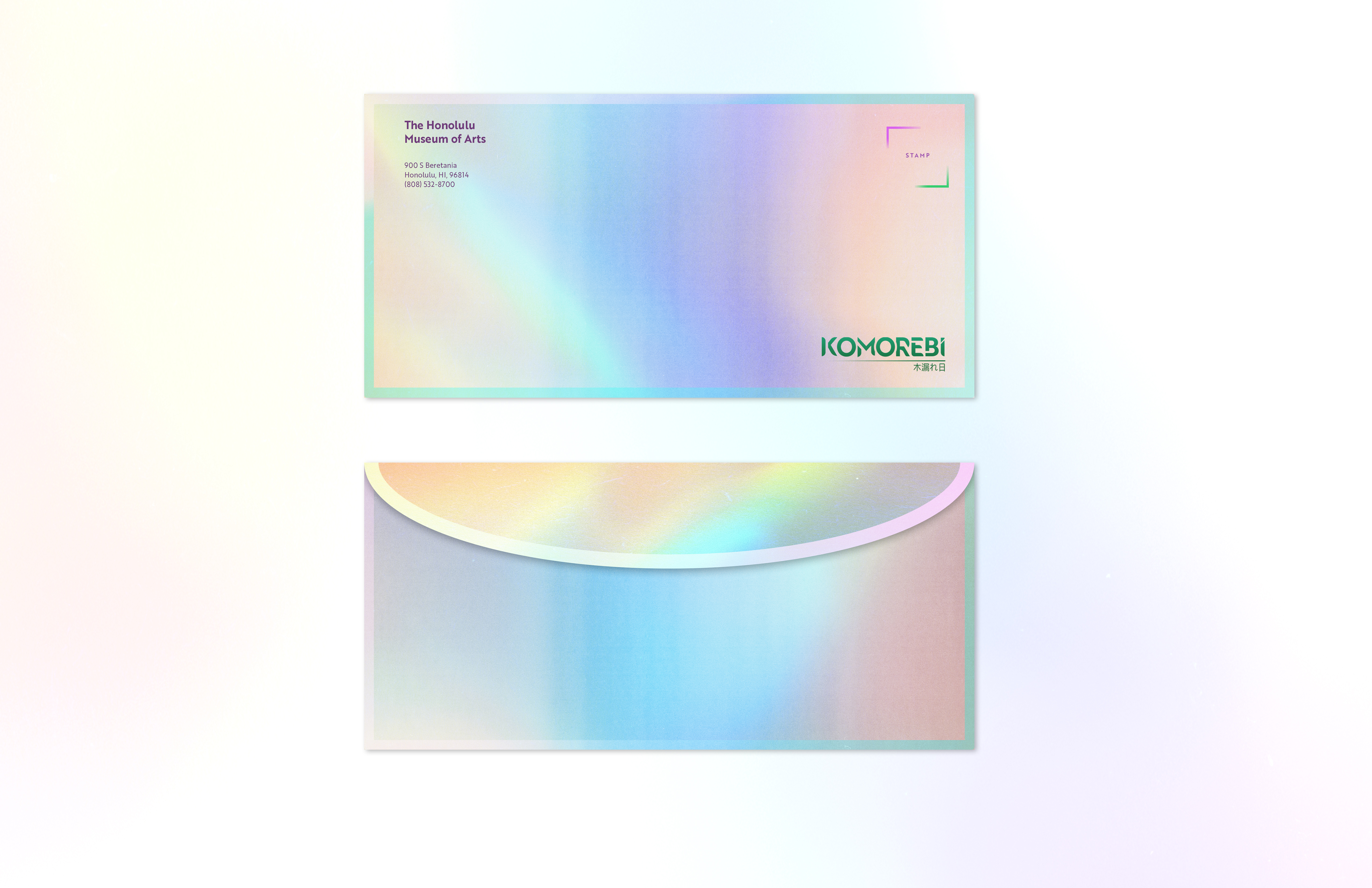 ---