mānoa


branding, wayfinding



An assortment of projects I completed throughout my time at the University of Hawai'i at Mānoa, including work for the Community Design Center. Hoping to serve as a model for all future wayfinding throughout University of Hawai'i campuses, the UHCDC is tasked with creating a sophisticated wayfinding system inspired by Nainoa Thompson's star map, famously known for being used by the Hōkūleʻa My role in this project is to work alongside my architecture colleagues in designing a campus, medium scale wayfinding informational boards (dubbed "'Ili Markers"), ground installed medallions, and an entire set of buildings (

Ku'ikahi Consortium

). My work particularly engages with division of the compass, which informs how the physical models are to be built This ongoing project requires an understanding of Hawaiian navigation, and how to utilize it as a framework for educating students beyond the traditional cardinal direction system, as well as scaling the attributes of a wayfinding device to massively differing scales.

Many projects below are still ongoing and can be found across the Mānoa campus either currently or in the future. The UHCDC projects largely concerned rebranding of the look of the campus. This includes not only its architectural components but design elements as well. Wayfinding was a big focus. We worked in collaboration with Sig and Kuhao Zane, as well as various other shareholders funding the projects. Working with largely architectural minds, these projects combined the prowess of Brian and Karla Strawn, graduate students in the architecture department, myself, the UHM Branding Department, and many more remarkable creatives and designers.
branding
These projects specifically deal with UHM Branding and consist of mockups, presentations, and other assorted material. I've worked with the department in charge of the course catalog, the UHCDC, and Campus Center Graphics for the projects displayed.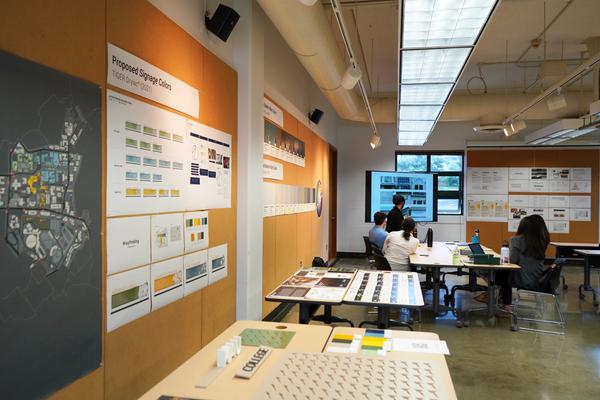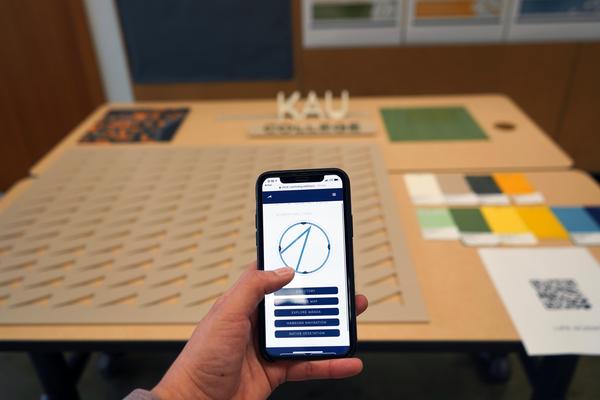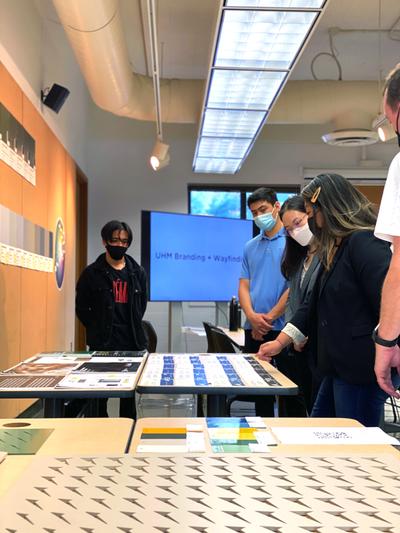 Wayfinding
My role in the wayfinding portion of these projects had been primarily to visualize how the triangular mark created by Sig and Kuhao Zane could be transformed to represent different weather phenomena and act as a wayfinding device across different mediums.




---