Integrate: UHM 2022 Graphic Design Showcase

Graduating students from the graphic design BFA program at Mānoa work primarily on three main projects for their final semester in the design program; an identity for a non-profit organization, a gallery exhibition showcasing their work, and their personal business and/or brand identity.

"Integrate" is the collective name that the thirteen graduating students of the 2022 BFA class. It is meant to represent the culmination of of knowledge, skills, and projects that we've gathered over our time in university.

Excellence in design is birthed from inteqration-of type and image, of visual and conceptual, and of ideas and their iterations. Creativity never takes on a steady form, and we must be ready for our design solutions to represent and respond to a world that is constantly changing.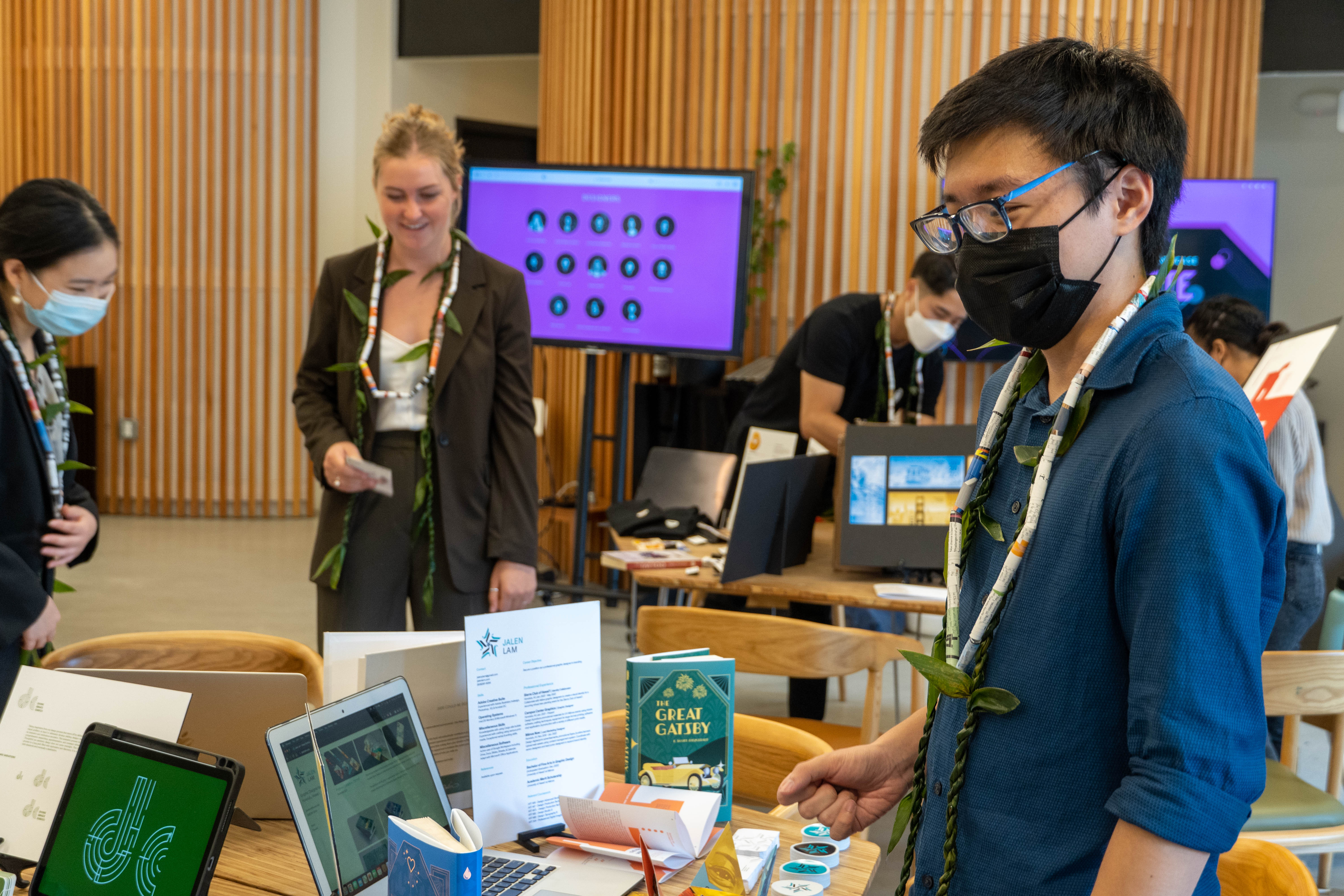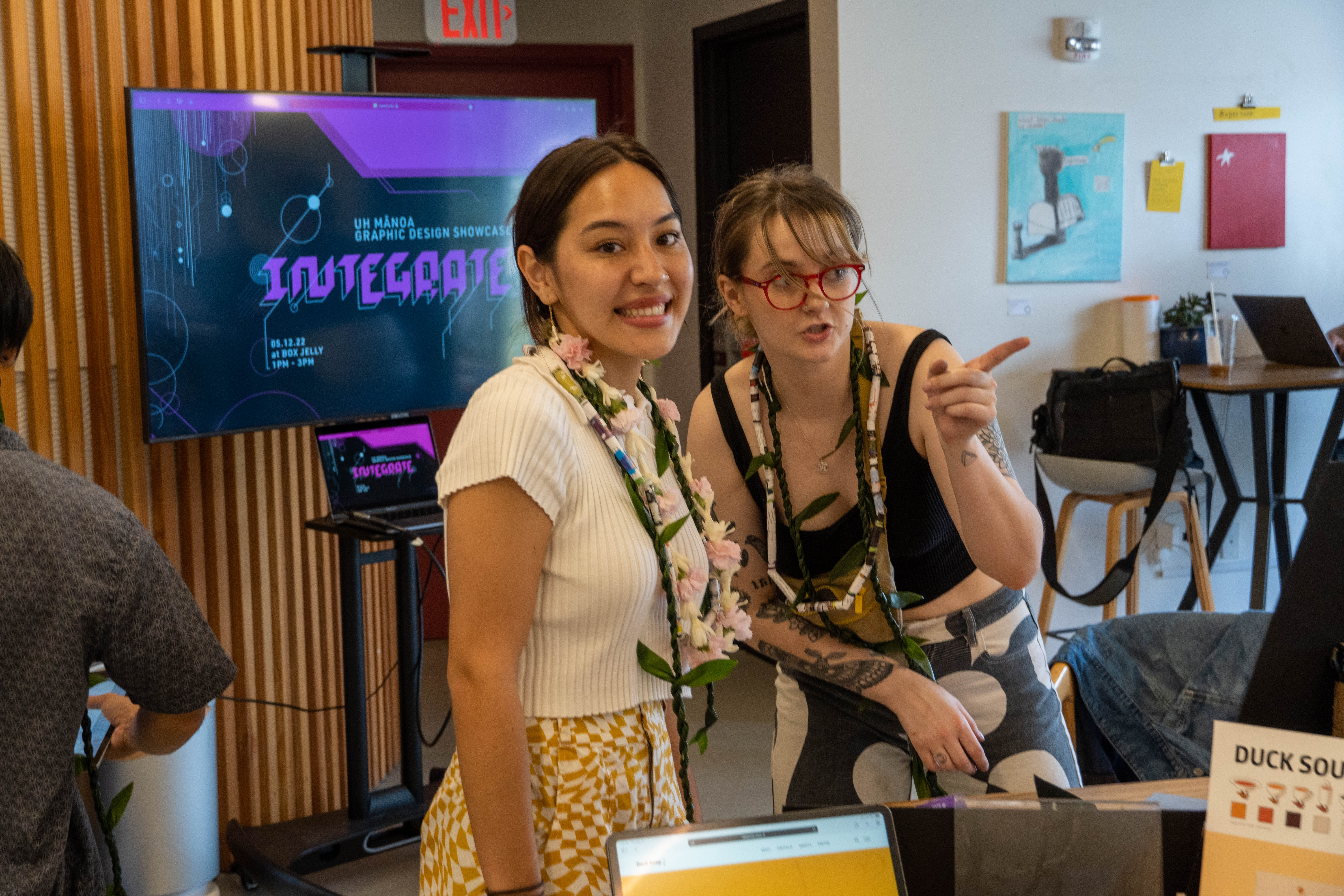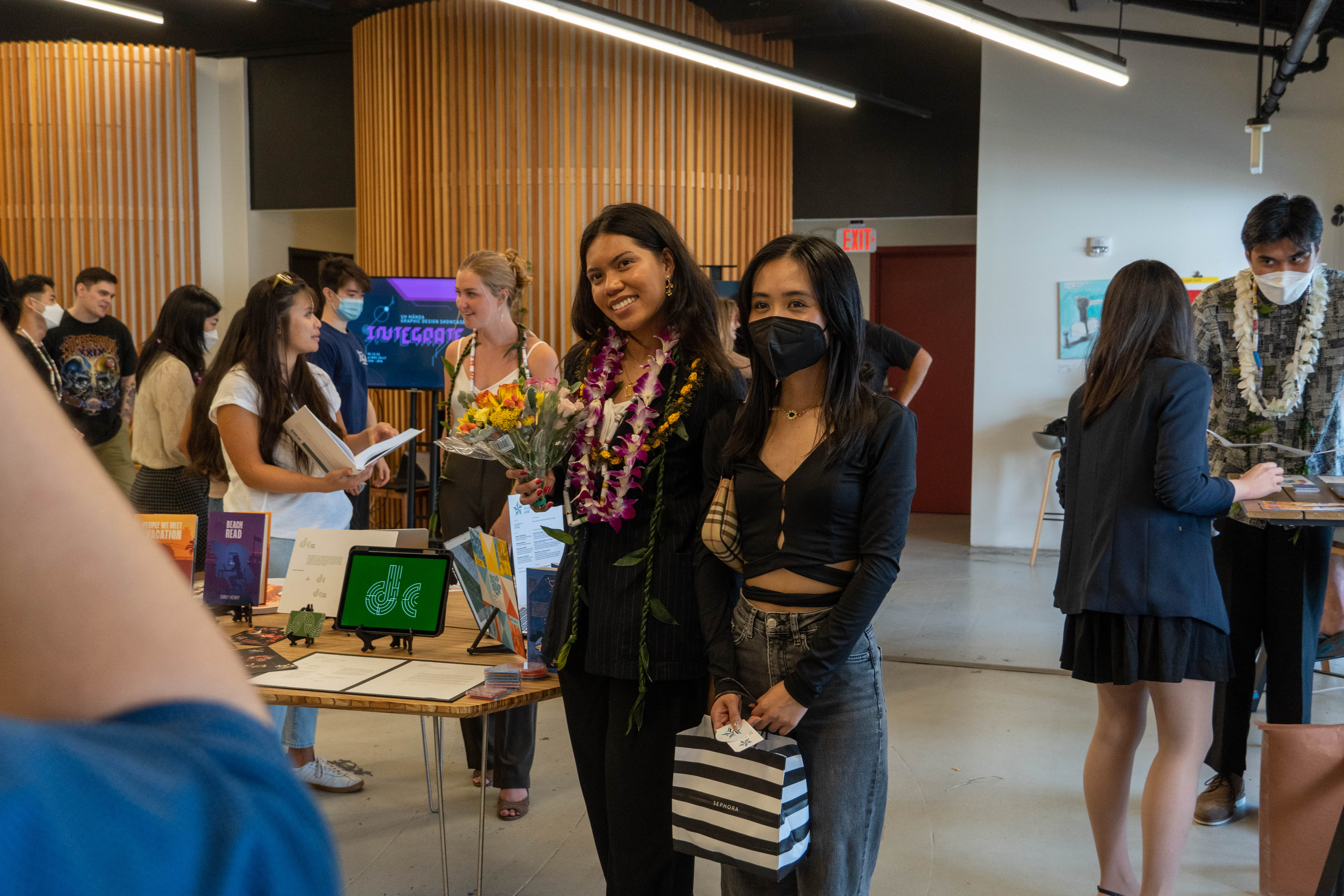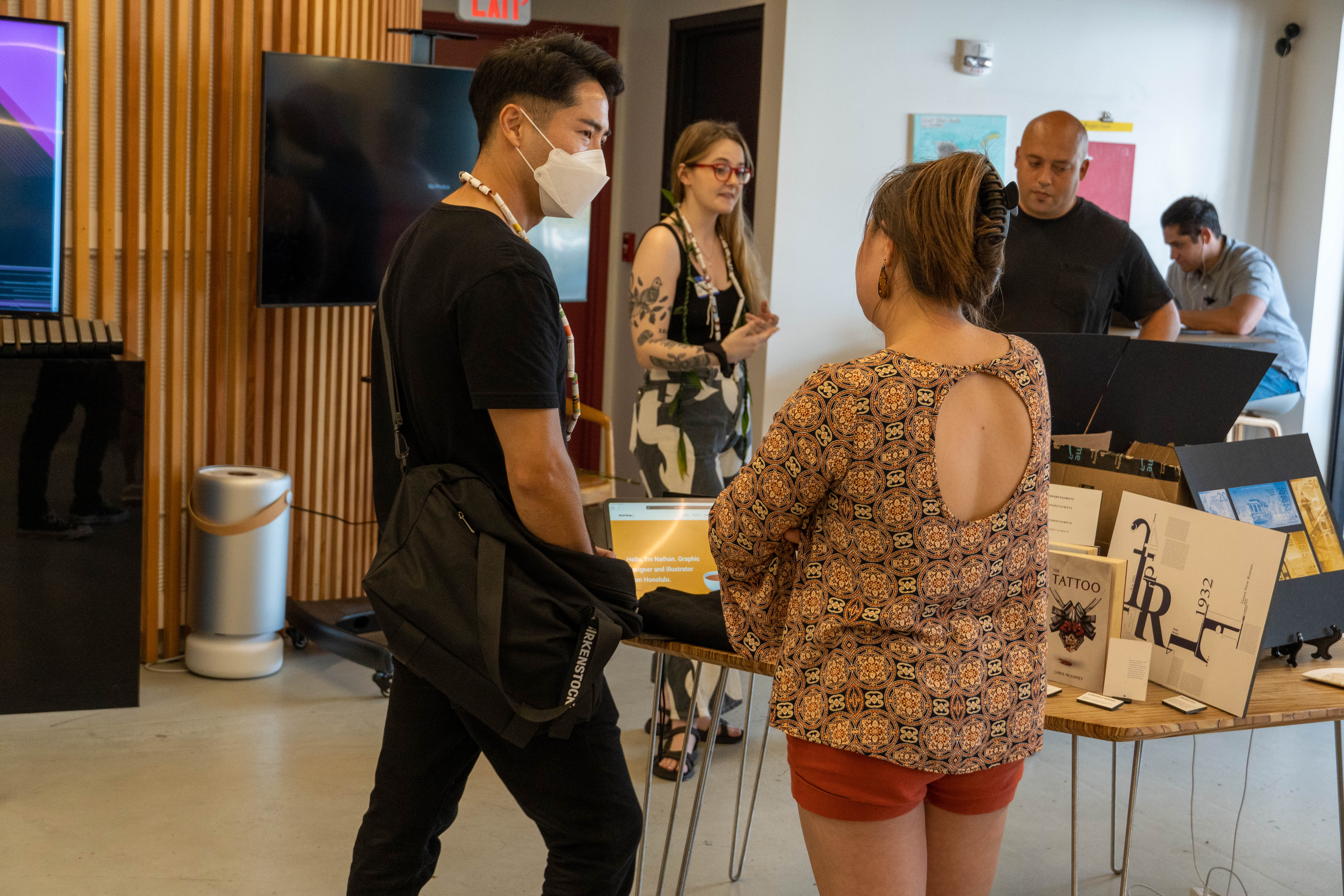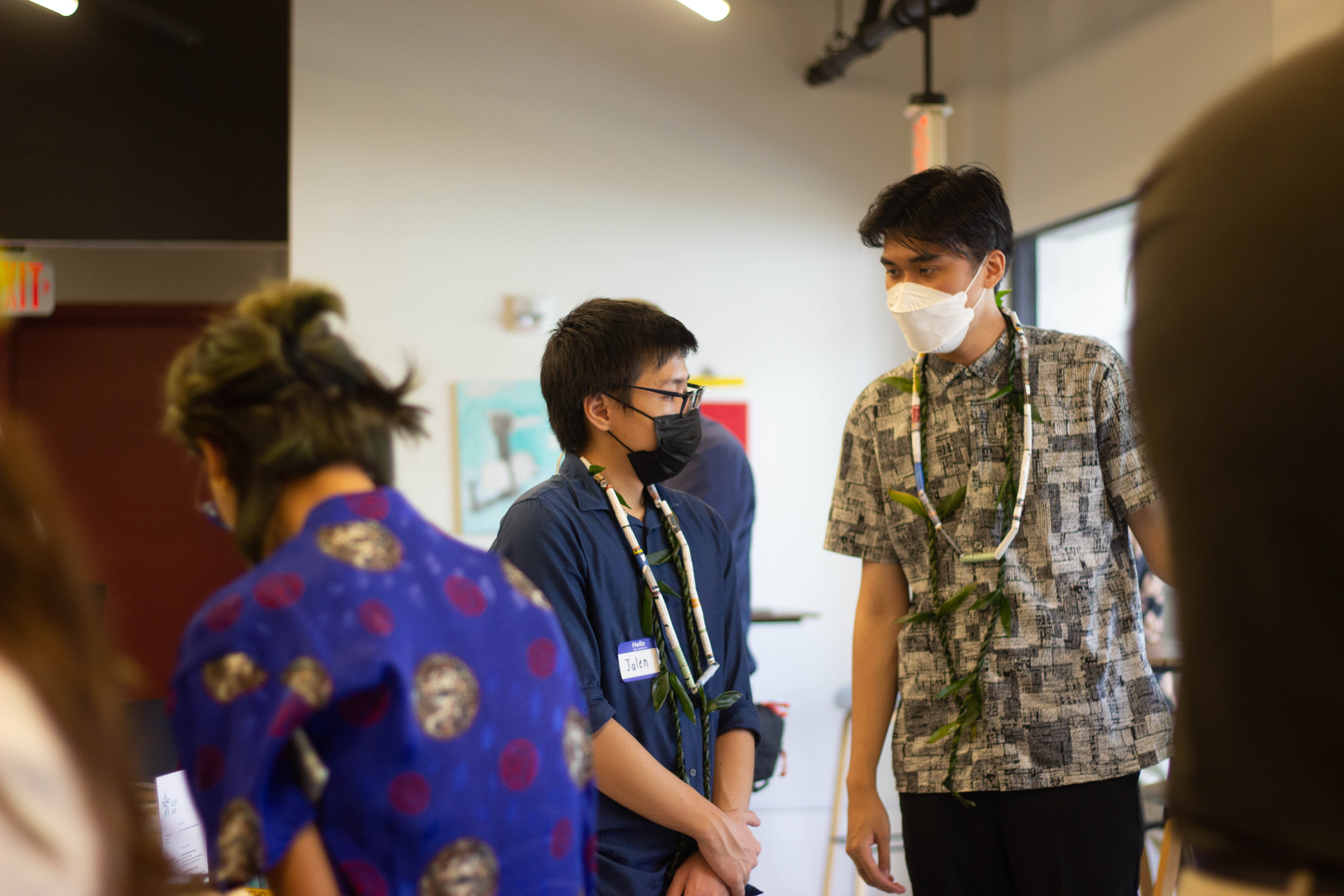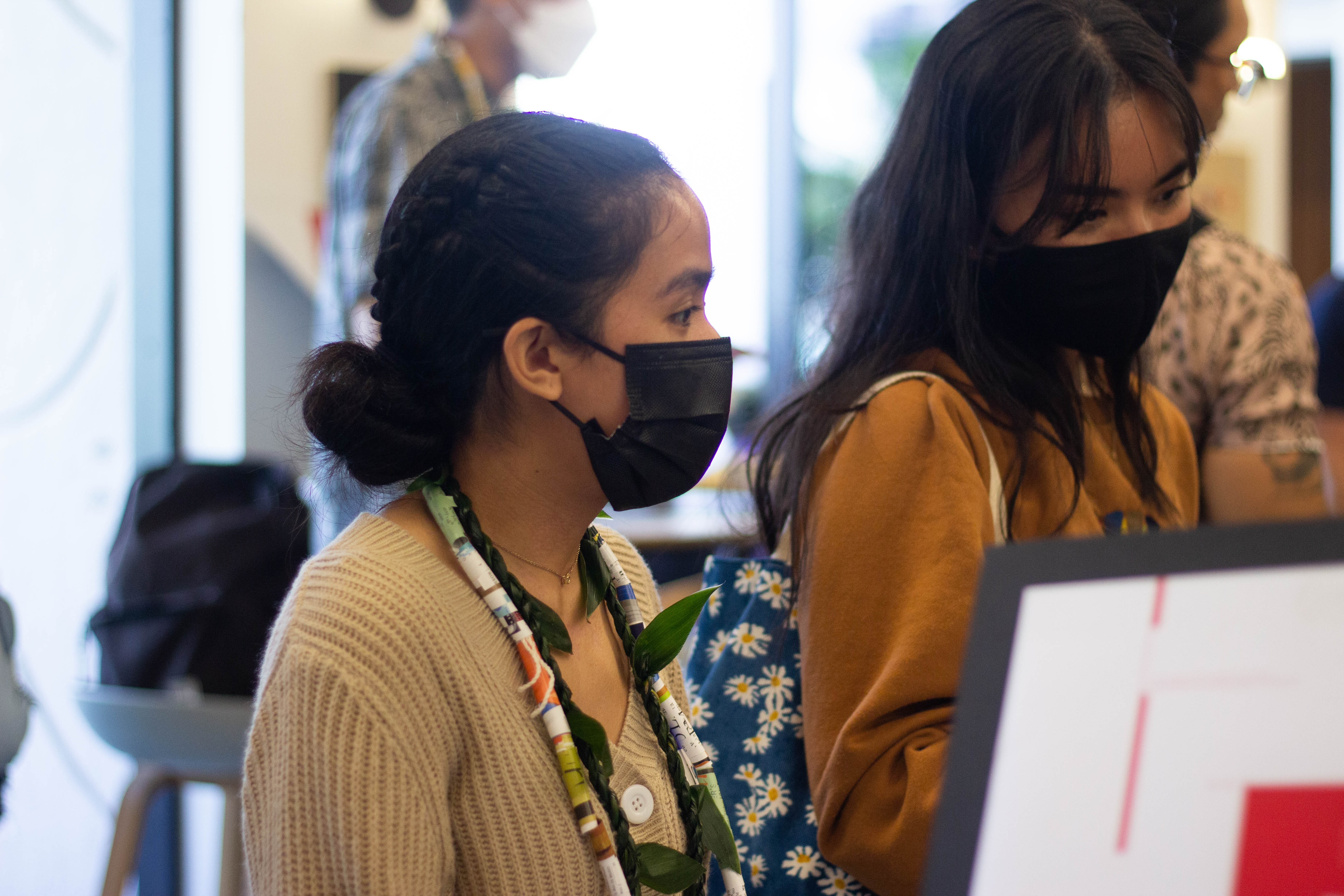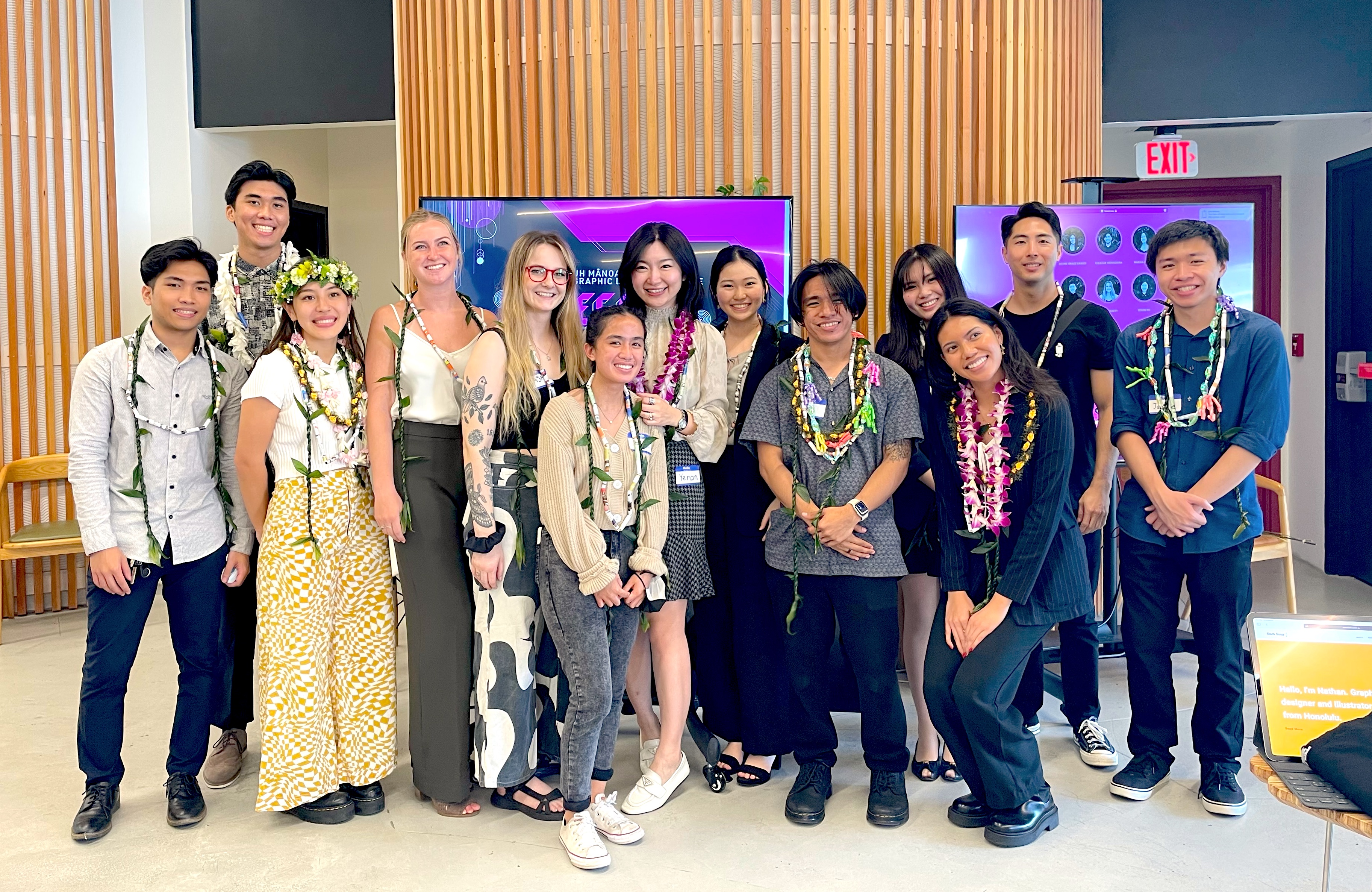 ---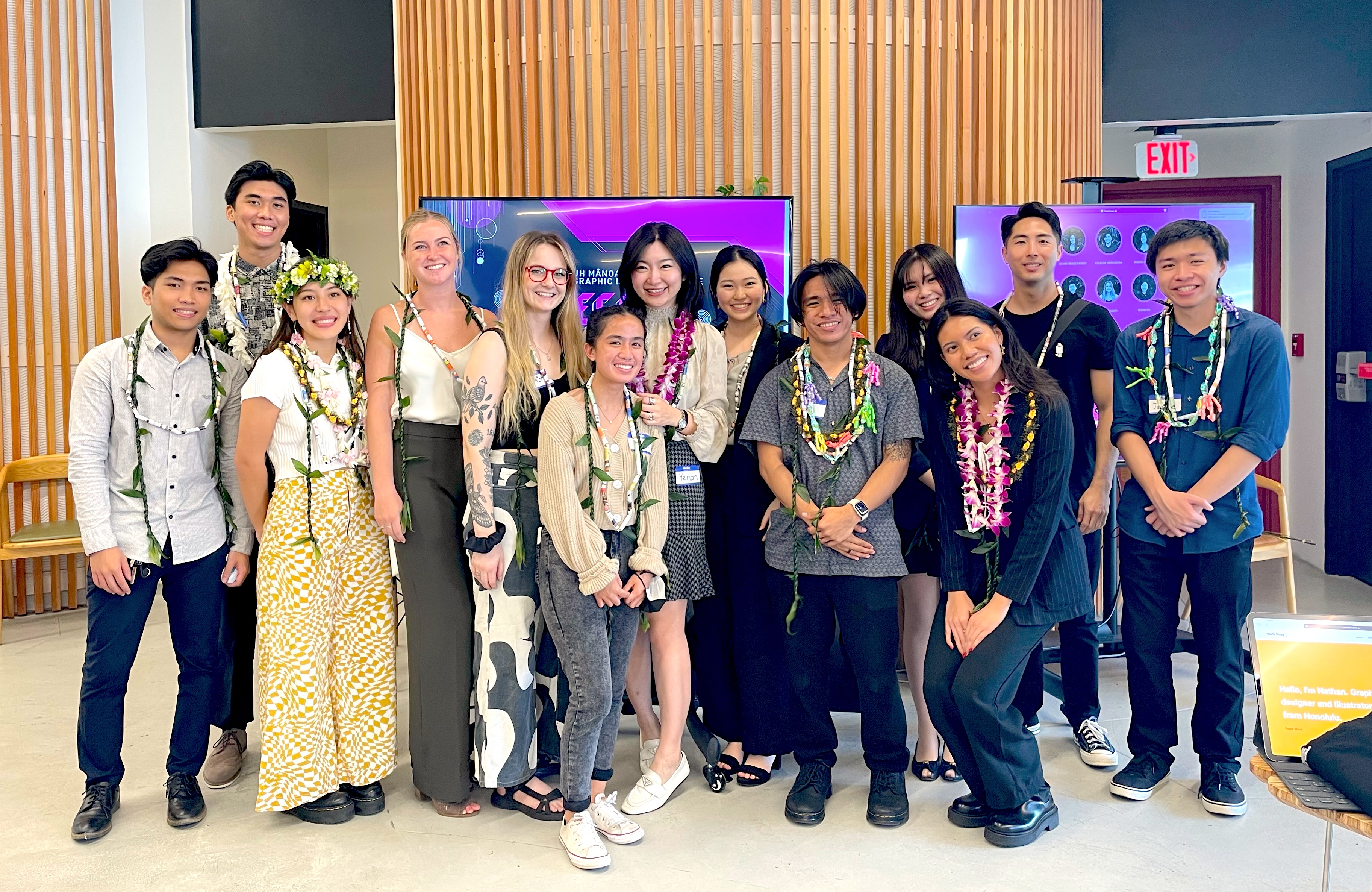 UH Mānoa 2022 BFA Graphic Design Graduates: Eleazar Herradura, Ryan Pacris, Marika Higgins, Julia Alexander, Jasmin Marty, Joelle Marie Image, Yenan Mo, Lisa Watanabe, Coby Shimabukuro-Sanchez, Alyssa Kagimoto, Divine Grace Cabico, Nathan Nishimura, Jalen Lam


---
My own personal layout of designs.
---
Objective: Design and plan a showcase for the BFA class to present their work to professionals and other guests invited to the event.
My role was to assist in organizing and planning the website and overall invitation for this event. I designed our
class website
and the overall identity for this event.
---
Objective: Design and implement a layout of the three designed non-profit identities over the semester in an exhibiton format.
My role was to assist in the design of the takeaways (first photo) and assist in implementing the entire layout. The idea was initially pitched by
Julia Alexander
and
Ara Laylo
, and was worked on and executed by the entire BFA class.
---
Objective: Create an identity for a specific non-profit organization throughout the final semester of the UHM graphic design program.
The diversion of a stream is dramatically impactful to the environment as well as the people who rely upon it. The "thirteen forgotten streams" of East Maui historically have been diverted from public use for personal profit. The Sierra Club project, Eyes on Our Streams, advocates for the return of these streams to public use.
This project was an exercise in branding identity that benefits students through getting their first look into what it's like to design according to client feedback and providing deliverables.
My groups consisted of
Marika Higgins
,
Jasmin Marty
,
Nathan Nishimura
, and
Ryan Pacris
. Our work began as separate iterations that honed down to the final mark with the set of icons displayed above, primarily designed by
Jasmin Marty
and
Ryan Pacris
.
We visualized this mission by focusing the identity system for this project on the natural environment of Hawai'i—the
ahupua'a
system—and the various ways that water impacts us directly and indirectly—from fauna and flora to how our communities are shaped. The final marks would be printed on a variety of stationary that the Sierra Club would print to brand this specific project of theirs.