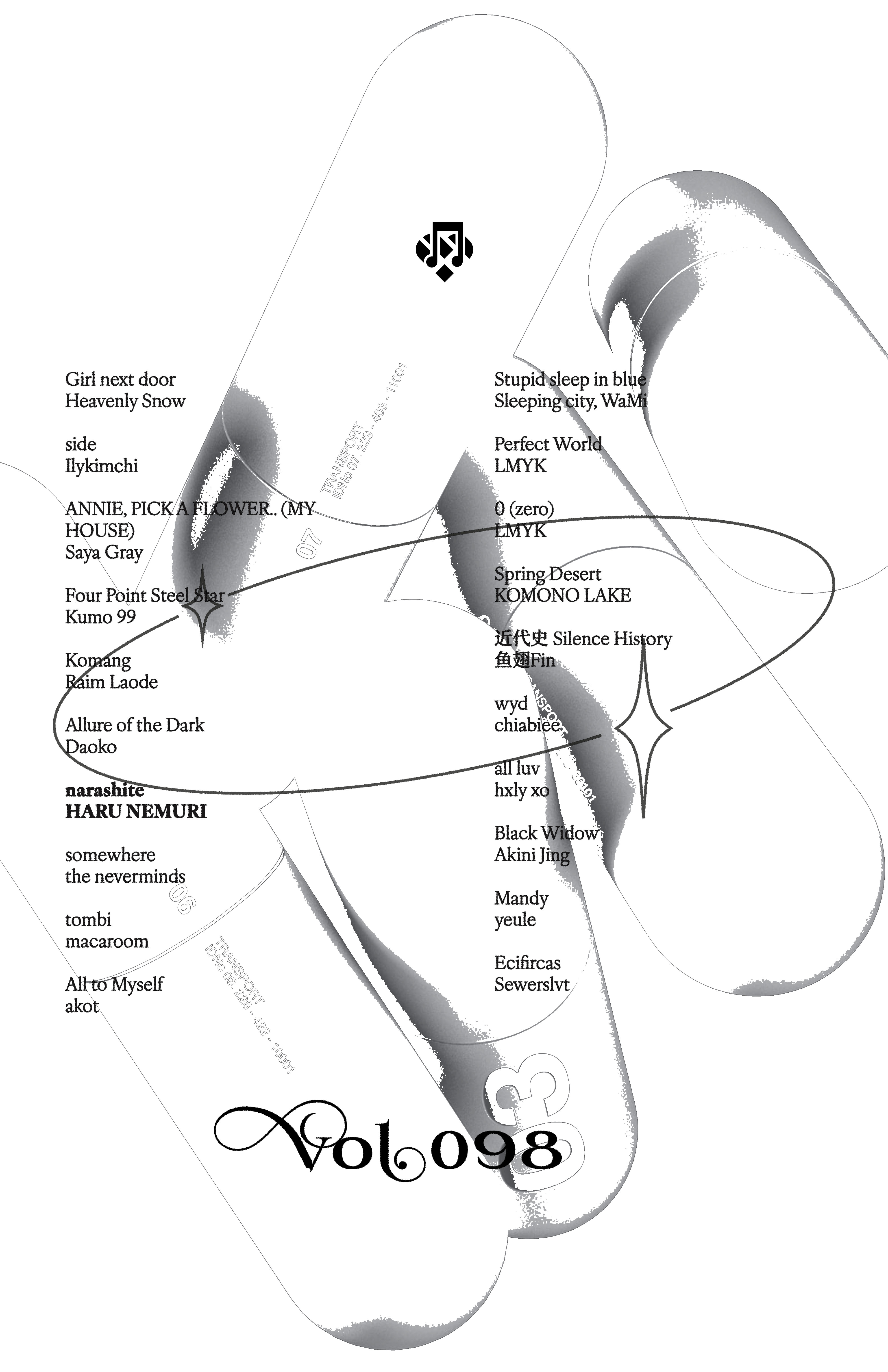 Red Hill was our new home after we moved away from Kalihi. I knew I was into art, but I was only 13, spending most of my time playing Minecraft and gallivanting through Honolulu with my brothers from other mothers. Like most kids, I thought: why not start a YouTube channel? I tried my hand in recording and editing and wanted to make a thumbnail, but had nothing to make with it.
I downloaded Inkscape and played around with it, and then Pixelmator, and then when I began taking photography classes in high school, decided to get the Adobe Suite using school discounts. Mr. Makekau and Mr. Ishida thought what I was making was interesting, and at that point, coupled with hours spent figuring out how to do this technique or that halftone pattern, I decided it was something I should pursue as a career.
I'm 22 now and this journey has just begun, but I'm creating every day.

synesthesia
lostplanet / HARU NEMURI

Cyberia lyr 3 / Sewerslvt
bloodbunny / yeule
Light / JVNA
Call Me Shadow / Akini Jing
---
watching

Steins;Gate
Interstellar
AKIRA
Angel's Egg
Jujutsu Kaisen
---
---
Shikarabu is a play on しかたラブがない (shikata rabu[love] ga nai), roughly meaning "nothing but love".

Shikarabu, independently founded by myself, Coby Shimabukuro-Sanchez, is dedicated to producing work that's both created with love and pushes the boundaries of design and art.

I hope to provide an eye to design that juxtaposes tradition with experimentation, and am always inspired by the niche and unknown across all mediums of design and art. My art practice largely revolves around dichotomies, human emotion, and the surreal.

Based in Honolulu, HI, I hope to provide design solutions to uplift the local community first but I am open to projects worldwide.



Originally I redesigned this site based off
Karachi Beach Radio
. I wanted to try using more columns and type in my design as I thought it was an area I could improve on, but I have nothing to put here so...
Garamond and Inter, if you're wondering. Sometimes I like Georgia and Neue Haas Grotesk.
Pink Matter by Frank Ocean is my favorite song of all time. Huge fan of him. I own a copy of Boys Don't Cry.
A quote I live by is "the strongest steel is made through the hottest flames." My design professor Chae Ho Lee told me this in my last year in the program.